MLK Day Open House Celebration
Monday, January 17, 2022 from Noon to 2 PM (MLK Jr. Day)
Ohio History Center
Free Community Event
400 people maximum capacity. First come first serve.
Join the King Arts Complex to explore the impact of the life and legacy of Dr. Martin Luther King, Jr. The 2022 theme is "Exemplify: The Dream" and keynote speaker is Senator Hearcel Craig (OH-15). It is an annual community program that is an excellent opportunity for children, families and friends to enjoy dance, music, spoken word and theatre performances. The MLK Day Open House is also an opportunity to learn about the civil rights movement and to explore the Ohio History Center.
Seeds of Caring, with the generous support of White Castle and other sponsors, will have 5 different service stations set up where kids can contribute to their community in meaningful ways in honor of Dr. Martin Luther King, Jr. Activities will include making posters with Pint Size Protesters, assembling personal care kits for neighbors in need, decorating and packing snack bags for unhoused neighbors, designing bookmarks promoting diversity in literature with Harper's Corner, and creating take-home art inspired by MLK's legacy. Together, we can make Monday, January 17 a day on, and not a day off!
In addition to our schedule, the Ohio History Connection will be hosting a special film screening of The Green Book from 10:30 AM to 3 PM and writing letters to our service members. There will be free parking. Water will be provided. Don't miss out on giveaway prizes as well!
COVID safety measures are strongly encouraged. Masks are required. Hand sanitizer and masks will be available at a designated station. Due to the rise in pandemic cases, we will perform temperature checks on entrance. We will also follow Ohio History Center's COVID protocols. Stay tuned for more COVID related information.
Program support is provided by Nationwide, Homage, Park National Bank, NBC 4, Urban One and in partnership with the Ohio History Connection and Seeds Of Caring.
Operating supporters include AMERICAN ELECTRIC POWER Foundation, Bath and Body Works, City of Columbus, Columbus Foundation, Crabbe Brown & James, LLP, Easton Community Foundation, Greater Columbus Arts Council, Martin Luther King Breakfat Committee, Inc., Nationwide Foundation and Ohio Arts Council.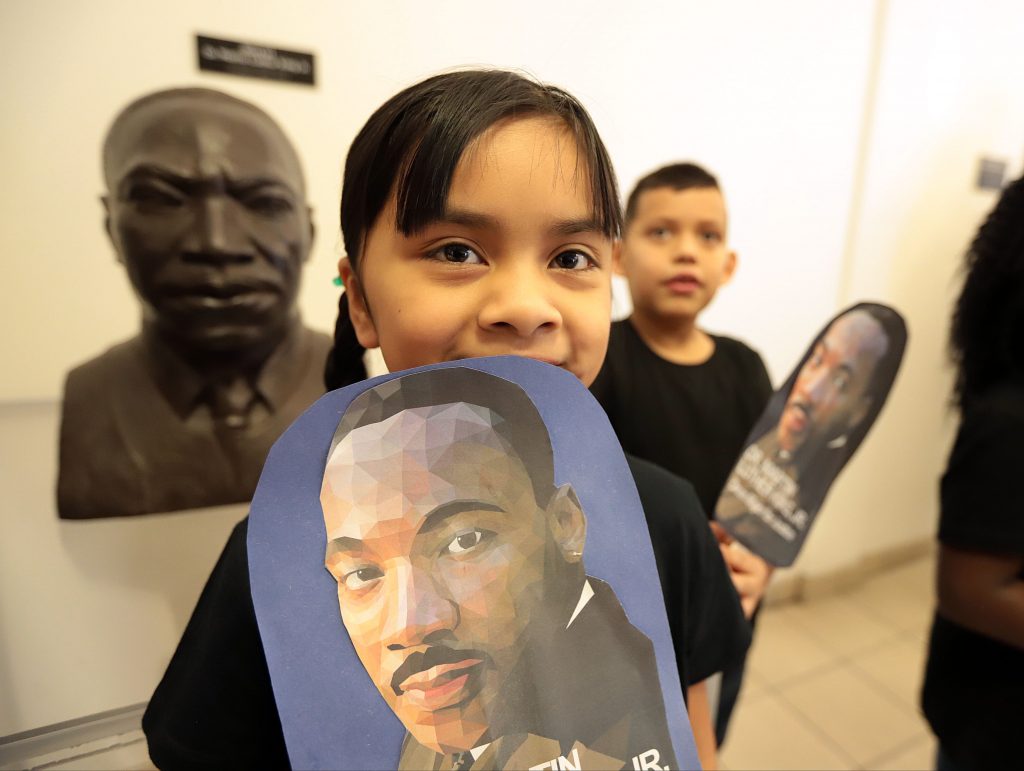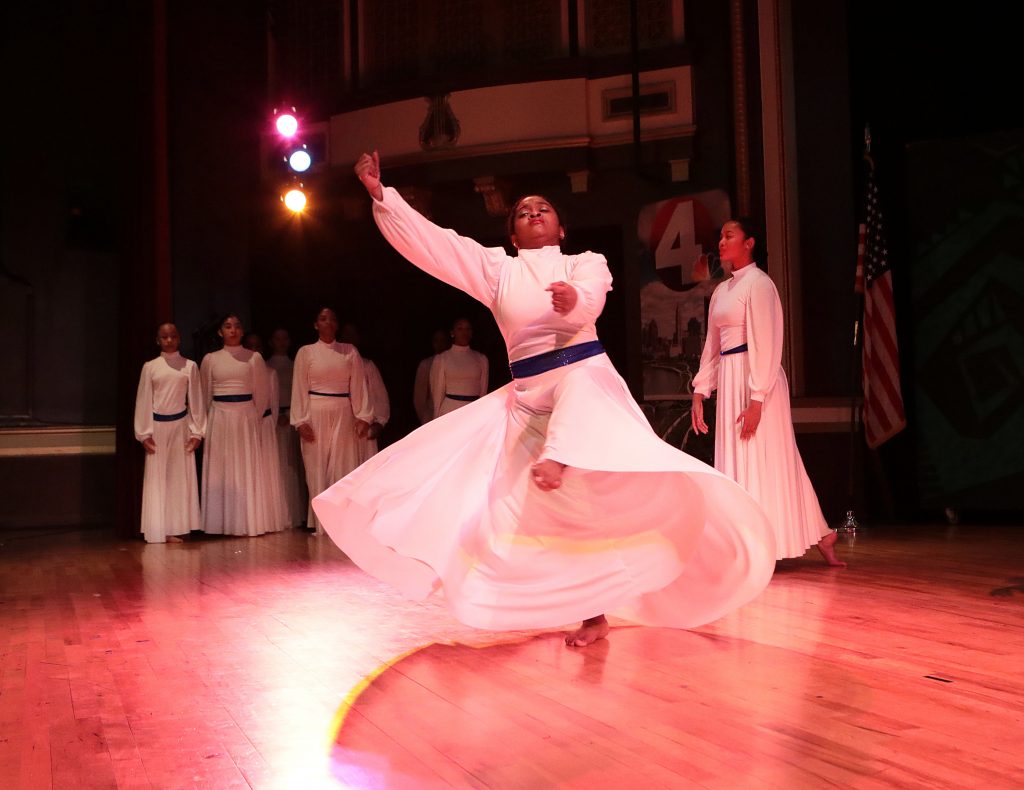 2021 MLK Day Celebration Schedule
Ohio History Auditorium
12:00 PM
Leap of Faith
*Dance Performance*
12:15 PM
Senator Hearcel Craig (OH-15)
*Keynote Speech*
12:30 PM
Eurban Arts Theatre Company*
*Theatre Performance*
12:45 PM
Franklinton High School Steel Band
*Music Performance*
1:00 PM
"Three Widows"
*Theatre Performance*
1:30 PM
MLK Tribute
*Youth Performance*
1:45 PM
Transit Arts
*Music & Dance Performance*
2:00 PM
"I Have a Dream" Speech
*Audio Presentation*
Red Carpet Performance Space
12:00 PM
Roger Parish
*Music Performance*
12:15 PM
The Trio
*Spoken Word Performance*
12:30 PM
Larry Robertson
*Spoken Word Performance*
12:45 PM
Brianna Odell
*Music Performance*
1:00 PM
Senator Hearcel Craig (OH-15)
*Keynote Speech*
1:15 PM
Young Amadeus
*Music Performance*
1:30 PM
Katanya Ingram
*Music Performance*
1:45 PM
Antonio Lamar
*Music Performance*
2:00 PM
"I Have a Dream" Speech
*Audio Presentation*
Support The King Arts Complex