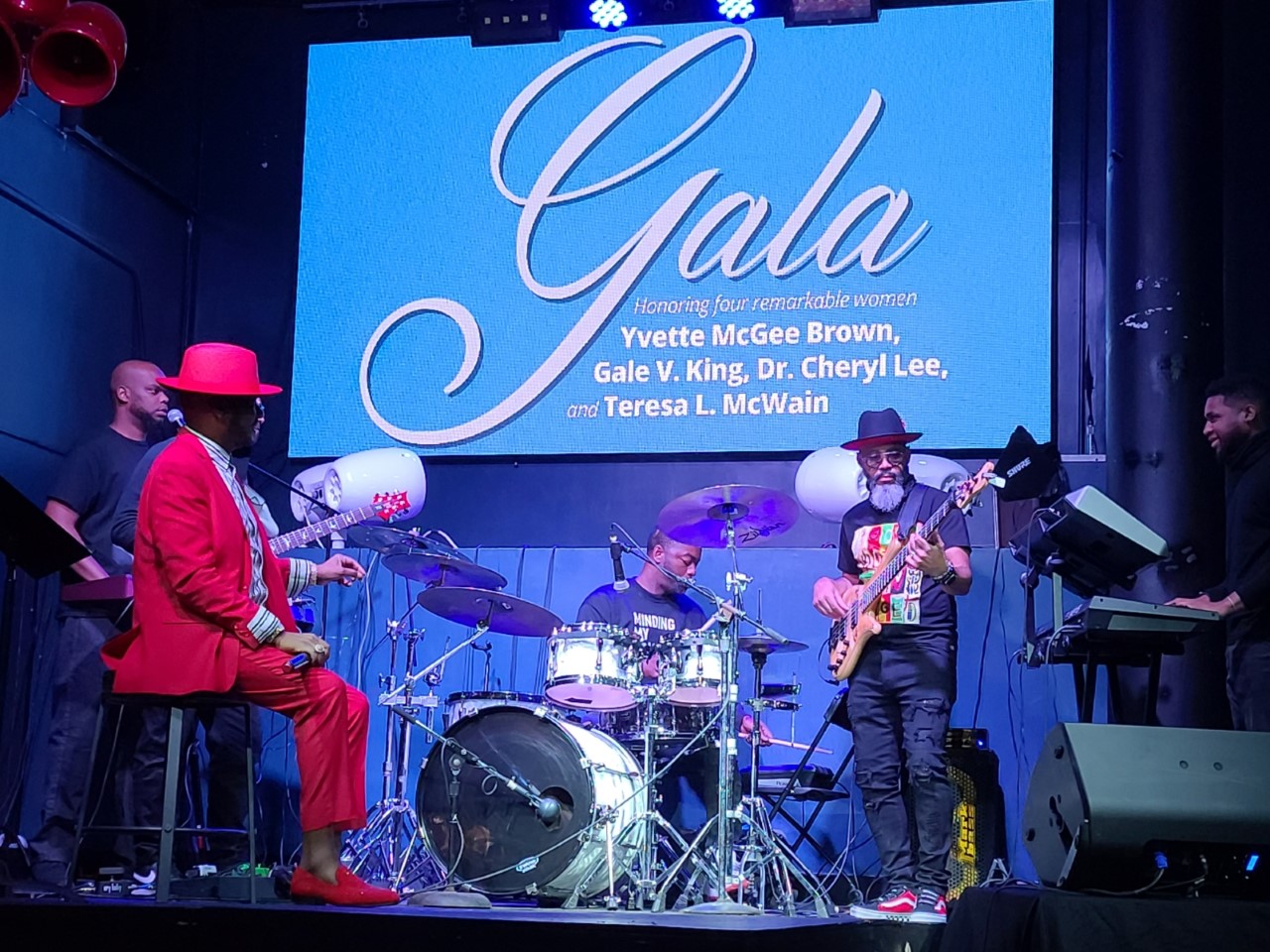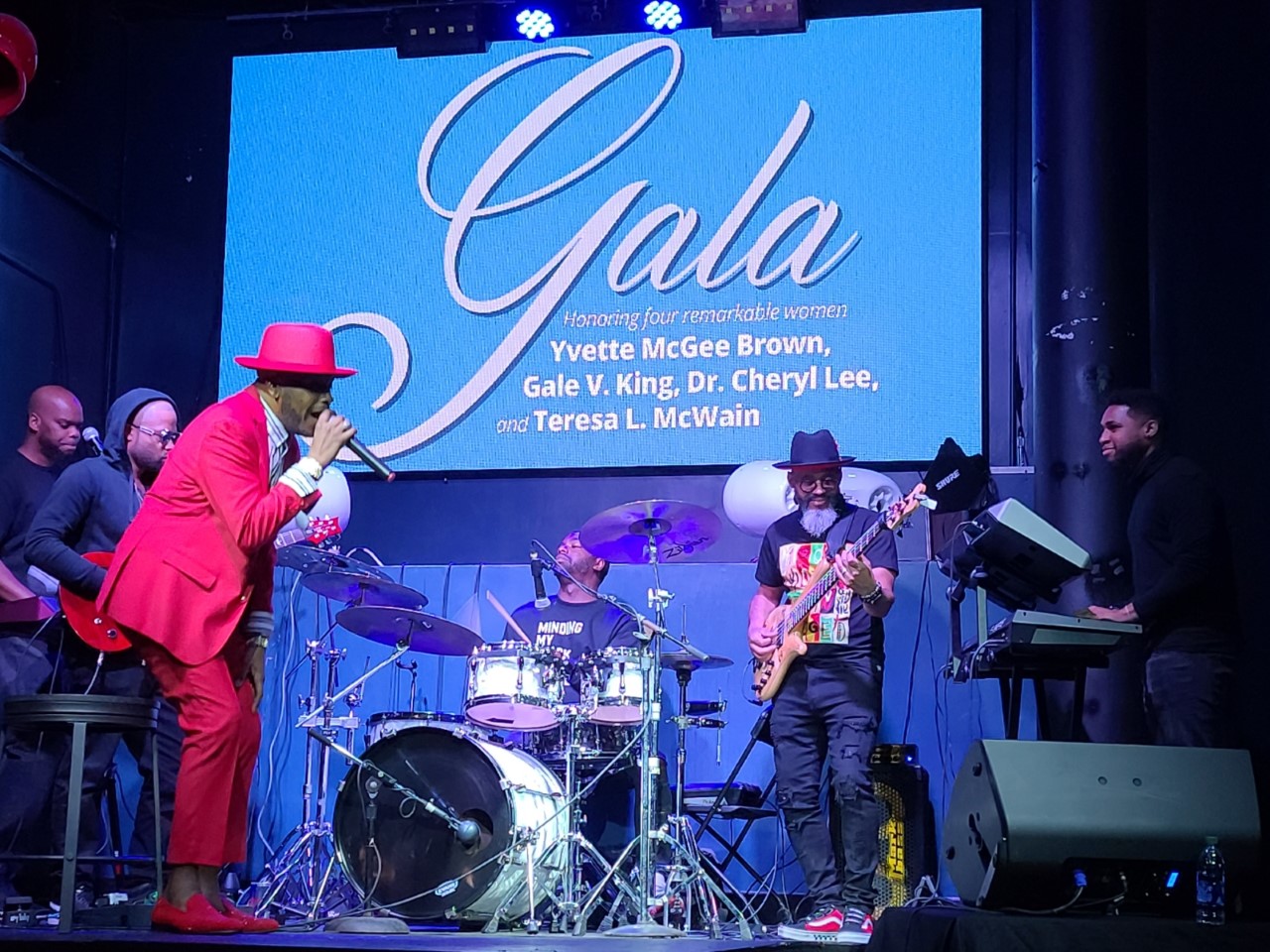 The spring event to attend in Columbus. The fundraiser and party with a purpose to support youth programs and performances. All proceeds from the evening will support The King Arts Complex in its mission to provide our community with artistic programming that challenges and inspires. We honor select community figures and provide guests with an unforgettable evening of entertainment.
Our Virtual Gala Celebration is scheduled for May 15, 2021.
The King Arts Complex is delighted to celebrate four remarkable women: Yvette McGee Brown (partner, Jones Day), Gale V. King (Executive Vice-President and Chief Administrative Officer, Nationwide), Cheryl Lee, M.D. (Chair of the Department of Urology, The Ohio State University Wexner Medical Center), and Teresa L. McWain-Scott (Director of Corporate Communications, AEP Foundation, retiree).
Each one is a leader in her profession, as well as a powerful role model whose success has uplifted others!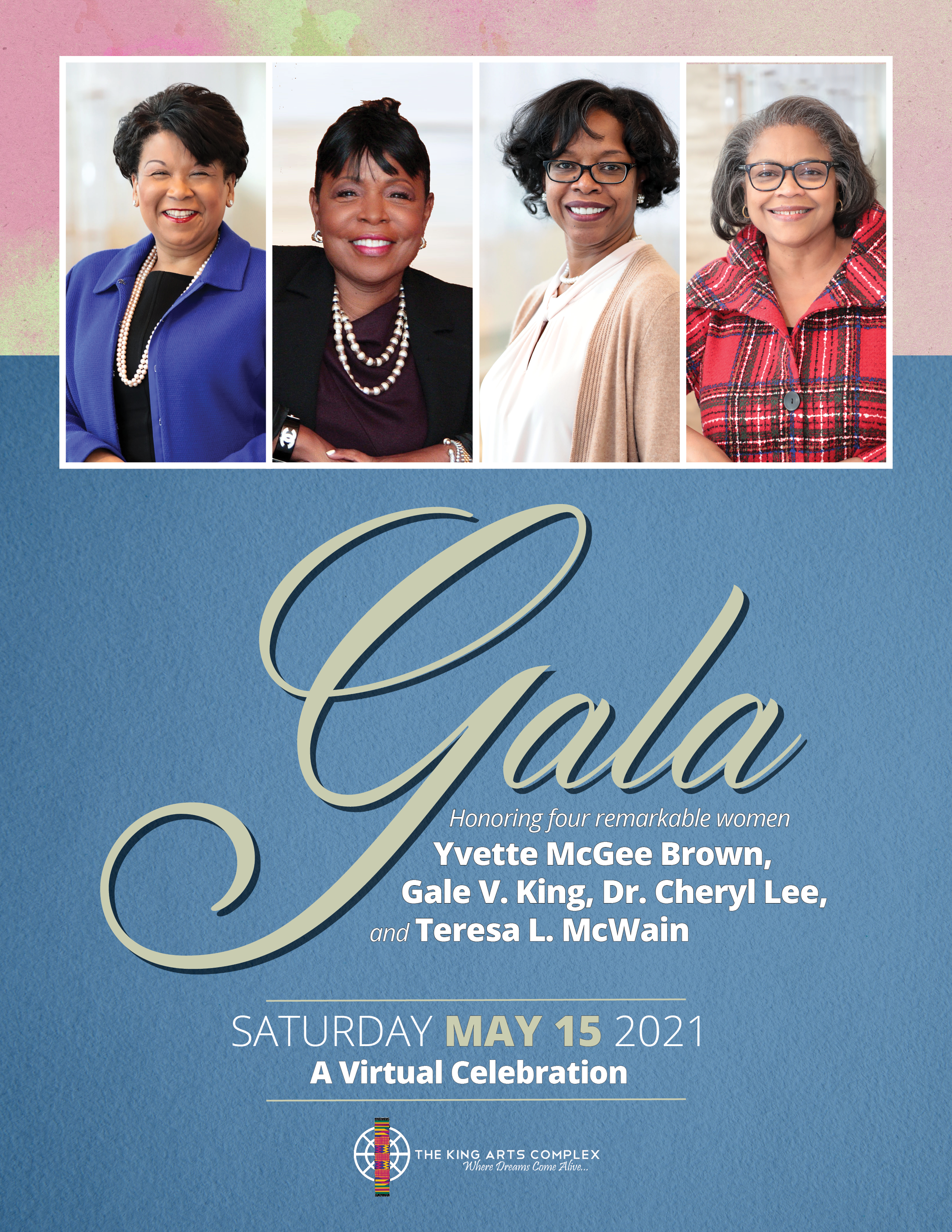 Committee Co-Chairs
Jeri Block and Bobby Schottenstein
Lisa and Andy Thomas
Congresswoman Joyce Beatty and Otto Beatty, Esq. - Honorary
Host Committee
Donna and Nick Akins
Lori Barreras and Alex Fischer*
George Barrett*
Jeni Britton Bauer and Charly Bauer
Barbara and Michael Benham
Heather and Frederic Bertley
Kimberly Blackwell
Angela Bretz
Vinita and Larry Clements*
Janelle and Michael B. Coleman*
Meghan Cook and Ira Sharfin*
Mindy and Mark Corna
Tanny Crane and John Wolff*
Lynnda and Steve Davis*
Barbara and Gary Douglas*
Crystal and TeJuan Files
Karen and Mike Fiorile
DeeDee and Herb Glimcher
Joy and Michael Gonsiorowski*
Shari Hicks-Graham and Chris Graham
Annie and Kyle James Gray
Jasmine and Reuben Green*
Bonita and Archie Griffith
Mia and Dr. Kevin Hairston*
Judy Harper
Stephanie Hightower
Terri Hill and David LaPaul
Tiffany Hunt
Donna and Larry James*
Olivia Johnson*
Erika and Ramon Jones*
Linda and Frank Kass
Katie and Brett Kaufman*
Linda and Michael Kaufmann*
Rosella and Clark Kellogg*
Liza Kessler and Greg Henchel*
Mary and Bob Kidder*
Monica and Doug Kridler
Nannette and George Maciejunes
Karen and William Macke
Mo and David Meuse*
Elaine and Curt Moody*
Lisa and Rocky Parker
Ann and Ron Pizzuti*
Kathy and Fred Ransier
Robyn and Ron Ransom*
Cindy and Steve Rasmussen
Sandra Harbrecht Ratchford and Robin Ratchford
Achea and Michael Redd*
Cynthia and Paul Rockwell
Kristi and Alvaro (Al) Rodriguez
Jody and Jeff Scheiman*
Amy and Alan Shore
Renee and Alex Shumate
Sheila and Gene Smith*
Genevieve and Lewis Smoot, Sr.
Jayme and Dana Smoot
Joy and Bruce Soll*
Janet and Gary Sorrell
Davia and Eric Stevenson
Ronald Talley
The Ulman Family*
Cindy and Kirt Walker
Dr. Joy Walker, MD and Kumi D. Walker*
Arlene and Michael Weiss
As of May 3, 2021
*Connotes gifts in 2020 and 2021