This year's Gala will be held at The Fives at The Reach on Goodale on Friday, May 19th at 6:30 PM. We will celebrate our honoree who is a shining example of engaged experienced and innovative educational leadership.  Dr. Harrison is focused on student outcomes and equity. Columbus State leads the region in expanding access to affordable college degrees through innovative university partnerships and alignment with high school partners.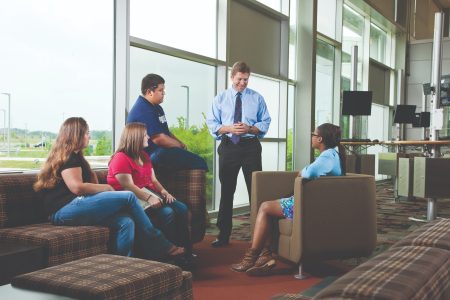 Since his appointment in 2010, Columbus State has developed deep partnerships with universities to open access to affordable bachelor's degrees through innovative 2+2 and 3+1 pathways; expanded access to postsecondary opportunities to high school students and developed creative partnerships with employers to address regional workforce needs. One shining example of creative partnerships is The Columbus Promise, providing Columbus City School seniors an opportunity to attend college tuition free and graduate debt-free!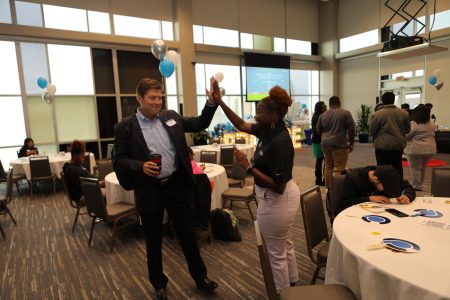 The Anniversary Gala is the spring event to attend in Columbus. The Gala is a fundraiser and party with a purpose to support youth programs and performances. All proceeds from the evening will support The King Arts Complex in its mission to provide our community with artistic programming that challenges and inspires. We honor select community figures and provide guests with an unforgettable evening of entertainment. 
Molly and Cameron Mitchell
(Honorary)
Co Chairs
Dara Pizzuti and Richard Jolly
Committee Members 
Benita and Lewis Smoot, Jr.*
George Barrett
Congresswoman Joyce Beatty*
Heather and Frederic Bertley
Jeri Block and Bobby Schottenstein
Yvette McGee Brown and Tony Brown
Alycia Broz
Janelle and Michael B. Coleman
Amy and Josh Corna*
Mindy and Mark Corna
Tanny Crane and John Wolff
Asia and Dwain Davis
Lynnda Maria Davis
Lisa and Jeff Edwards
Melissa Gilliam and Bill Grobman
Joy and Michael Gonsiorowski
Jasmine and Reuben Green
Jane Grote and Tom Krouse
Mia and Dr. Kevin Hairston
Francie and Jim Henry*
Cindy and Larry Hilsheimer
Donna and Larry James
Linda and Frank Kass
Rosella and Clark Kellogg
Jen and Darrell Kemp
Mary and Bob Kidder
Gale V King
Mary K. Lazarus
Jennifer Massanova and Lewis Von Thaer
Terri Meldrum
Mo and David Meuse*
Kittrella Mikell
Marlene and David Miller
Dan Moncrief III
Elaine and Curt Moody
Amy and Ram Rajadhyaksha
Melissa Shivers
Renee and Alex Shumate
Sheila and Gene Smith*
Cheryl and Charles Snyder
Joy and Bruce Soll
Jacqueline and Dean Taylor
Susan Tomasky and Ron Ungvarsky
Joan and David Trautman
The Ulman Family
The Robert Weiler Family
Arlene and Michael Weiss
As of March 21, 2023
*Denotes Extra Gift
36th Anniversary Gala Sponsors