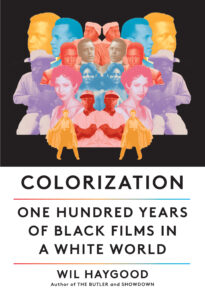 CARNEGIE AUTHOR SERIES
Author Talk featuring Wil Haygood
Sunday, Oct. 24
Main Library
Wil Haygood joins Columbus Metropolitan Library for a Carnegie Author Series event to discuss his new book "Colorization: 100 Years of Black Films in a White World".
1 p.m. | Library opens. King Arts Complex musicians
2 p.m. | Author Talk
2:45 p.m. | Audience Q&A
3-4 p.m. | Book Sale & Signing. King Arts Center musicians
Main Library's Siemer Family Reading Room
96 S. Grant Ave.
Columbus, OH 43215
Join us for a free in-person author talk at Main Library featuring Columbus native Wil Haygood. His forthcoming book, Colorization: One Hundred Years of Black Film in a White World, examines 100 years of Black movies--using the struggles and triumphs of the artists, and the films themselves, as a prism to explore Black culture and the civil rights movement in America.
Program support provided by: Donna and Larry James
ABOUT THE AUTHOR: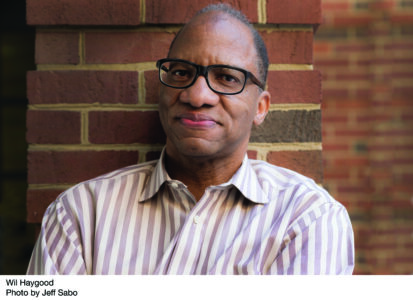 Haygood has authored multiple nonfiction books including The Butler: A Witness to History (2013); Showdown: Thurgood Marshall and the Supreme Court Nomination That Changed America (2015); In Black and White: The Life of Sammy Davis, Jr. (2003) among others. In 2018, he published Tigerland: 1968-1969: A City Divided, a Nation Torn Apart, and a Magical Season of Healing, and curated an art book related to the Harlem Renaissance titled I, Too, Sing America.
For nearly three decades Wil Haygood was a journalist, serving as a national and foreign correspondent at The Boston Globe, where he was a Pulitzer Prize finalist, and then at The Washington Post.
Colorization is set to publish in October 2021.
EVENT DETAILS:
Free parking available in Main Library's attached garage. Library opens at 1 p.m. for seating, and the program will begin at 2 p.m. in the second floor Reading Room. A Friends of the Library book sale and author signing will  follow. Come early to hear music from King Arts Complex musicians who will play a variety of theme songs from well-known films featured in Wil Haygood's newest book, Colorization.
Masks are required to attend all in-person programs and events.
The event is free to the public but registration is requested.  To register visit: https://www.eventbrite.com/e/carnegie-author-series-featuring-wil-haygood-registration-166067551517
COLORIZATION EVENTS:
Saturday, October 16, 7:30 p.m.
The Lincoln Theatre will host a free, 30th anniversary screening of Robert Townsend's 1991 feature film, The Five Heartbeats.
Sunday, October 17, 3:30 p.m.
Columbus native and author Wil Haygood and Hollywood director and actor Robert Townsend will be live on stage at the Lincoln Theatre to discuss Black filmmaking and the history of Blacks in the film industry. Both Lincoln Theatre events are free but registration is required.
For more information and to register for either event visit: www.lincolntheatrecolumbus.com/black-film
Monday, October 18, 7:00 p.m.
The Wexner Center will present a Q&A with Wil and director Michael Schultz, also a screening of Schultz's Cooley High. Free to attend, registration required. For more information and to register visit: https://wexarts.org/explore/director-michael-schultz
Wednesday, October 20, 11:30 a.m.
The Columbus Metropolitan Club's weekly program will feature an interview with Wil to be moderated by Wexner Center Director of Film and Video, Dave Filipi. Registration information available in September.
Wednesday, October 20, 7 p.m.
Gateway Film Center will host a conversation between Hanif Abdurraqib, an American poet, essayist, and cultural critic and Wil Haygood, followed by a screening of Joseph Sargent's The Man (1972). Admission is free and tickets will be available for pick up at the GFC Ticket Center three hours prior to screening. For more information visit: https://gatewayfilmcenter.org/movies/the-man-1972-with-author-wil-haygood/
Thursday, October 21, 7 p.m.
Gramercy Books partners with the Drexel Theatre will present an evening of conversation and film that explores Black filmmaking in Hollywood. There will be a screening of XXX, the first of a series of films from Colorization at the Drexel, followed by a Q&A and book signing with Wil. Cost to attend is $10. For more information and to purchase tickets visit: https://www.drexel.net/colorization/
Thursday, October 28, 6 p.m.
The Columbus International Black Film Festival will host a free screening of Shaft at the Columbus Museum of Art. Free to attend, registration required. To register visit: https://www.columbusmuseum.org/?post_type=cma_event&p=36295
The community-wide celebration of the release of Colorization is supported by CAPA, Columbus International Black Film Festival, Columbus Metropolitan Club, Columbus Metropolitan Library, Columbus Museum of Art, Drexel Theatre, Gateway Film Center, Gramercy Books, Greater Columbus Arts Council, King Arts Complex, Lincoln Theatre and Wexner Center for the Arts.