Thank you to everyone who joined us for the 35th Anniversary Gala!
Click link for Step & Repeat Photos
View all the pictures from the program below
Photo Credit: Terry Gilliam
We appreciate your support in helping us raise over $200,000 to support our youth programs.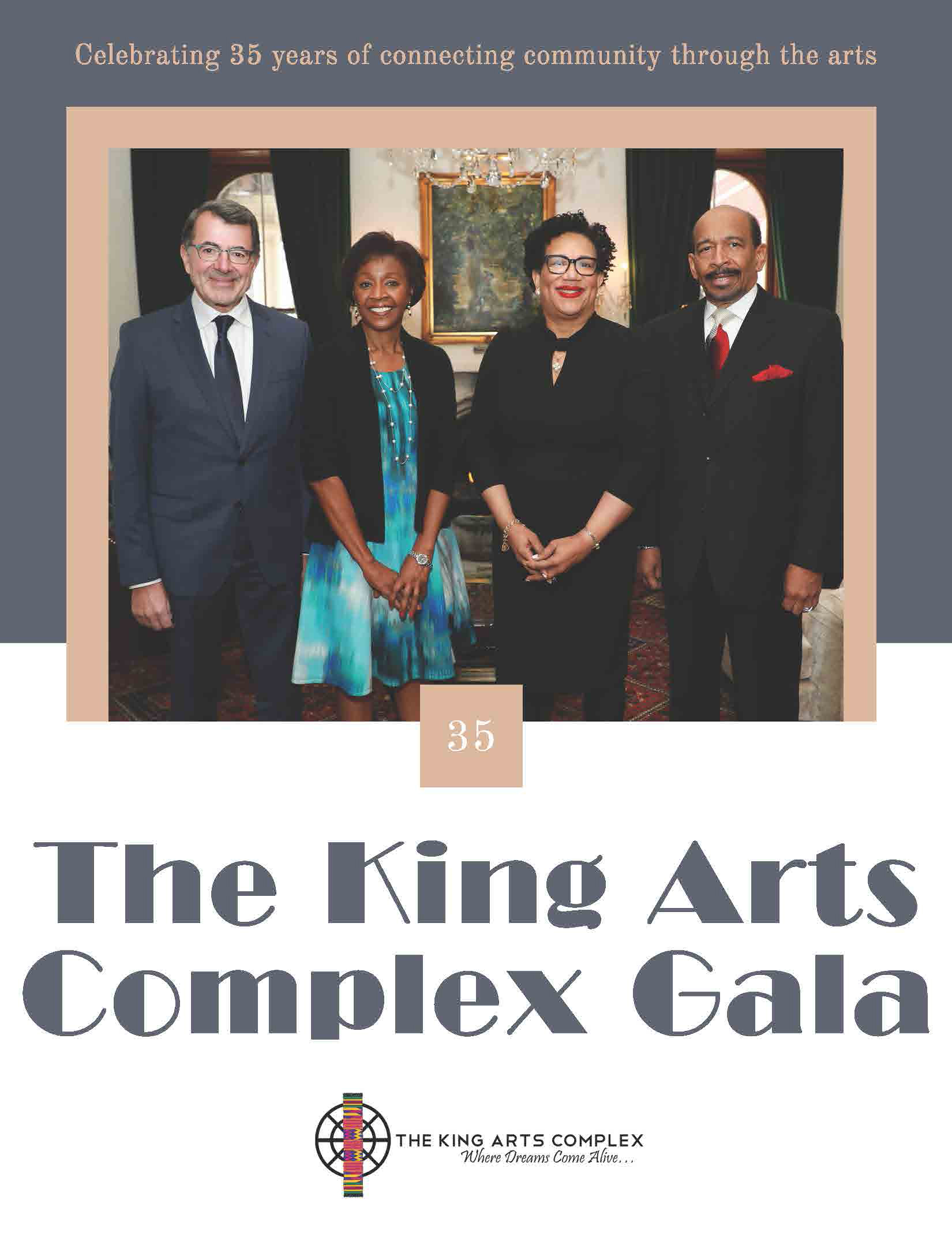 Our Honorees' Biographies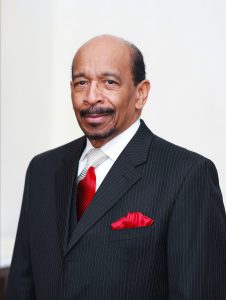 Bert Castle is a native of Columbus, Ohio, and a proud graduate of East High School. He went on to earn three college degrees: an associate of applied science in computer information from Columbus Technical Institute, now known as Columbus State Community College; bachelor of science in systems analysis from Miami University; and master of science in computer science from Kansas State University.
Bert then put his exceptional skills to work at Lucent Technologies where he was a global information technology project manager leading a virtual diverse 30-member multicultural, multinational team. Its focus was the deployment of electronic document management technology and company intranet.
During Bert's tenure at Lucent, he also managed e-commerce development, its radio frequency local area network and served as the chief information office's single point of contact. His career experience included coordination of informational technology projects at Nationwide, Western Electric and AT&T.
Bert's professional accreditations include certified project management professional through the Project Management Institute; project management master's certification, Project Management Professional Program from Stevens Institute of Technology; certificate on data processing under the auspices of Data Processing Management Association; and certified computer professional specializing in management from the Institute for Certification of Computer Professionals.
Since early retirement, Bert has devoted his time and considerable talents to the community. He is widely known for serving as Executive Director of the Martin Luther King Breakfast Committee, Inc. The Committee is a nonprofit that organizes the City of Columbus Martin Luther King, Jr. Day flagship event, now in its 32nd year. The event is the largest of its kind in the nation, commemorating the life and legacy of fallen civil rights leader, Dr. King.
Bert is a former member of the board of the Columbus Urban League. He is a member of the board of trustees of the College Choir Concert Series, a not-for-profit hosting college choirs featuring performance of African American historic and contemporary forms of cultural and performing arts. In addition, Bert has long served as a deacon of Shiloh Baptist Church and is vice chairman of its board of deacons.
The King Arts Complex is proud to count Bert as an immediate past board member and one of the longest running board members in the organization's history. KAC has enjoyed tremendous support from the proceeds of the MLK Breakfast each year and its board and leadership are immensely grateful to Bert for all he continues to do to support its mission.
"From the beginning of my tenure as Executive Director of The King Arts Complex, Bert has been an outstanding board member, advocate, supporter, friend and he is a Dream award honoree. His belief in our mission and willingness to engage with KAC has meant the world to me, and to our thriving arts organization," said Demetries Neely.
Mark recently retired as CEO of Corna Kokosing after working in the construction industry for 49 years. He began his career as a carpenter, started his own company in 1976, and the rest his history. Corna Kokosing became a major player in the construction industry under Mark's visionary leadership.
Post retirement, Mark has turned his attention to several local non-profits. In addition to The King Arts Complex he serves on the finance committee of Cristo Rey Columbus High School and provides volunteer services at Nationwide Children's Hospital. Mark also serves on the advisory board of Reitter Stucco.
Mark's civic engagement over the years is remarkable. He is past chairman of the board of trustees of: Cement Masons Local 536 Pension Fund and Negotiating Committee; ProMusica Chamber Orchestra; Development Committee of Central Ohio; Greater Columbus Arts Council; Japan-America Association of Central Ohio; Associated General Contractors of Central Ohio; and the Builders Exchange of Central Ohio.
Mark is a past board member of: Columbus College of Art and Design; CAPA; Commerce National Bank; Experience Columbus; Greater Columbus Area Chamber of Commerce; Mother Angeline McCrory Manor; Fifth Third Bank; and Nationwide Children's Hospital Ambassador Council.
He is also a past member of several union/management negotiating committees, as he served on Mayor Michael Coleman's Columbus Funding Review Advisory Committee and represented Franklin County Board of Commissioners on the Thrive in Five Committee.
For his extraordinary service, Mark has received numerous awards including: the Dream award from The King Arts Complex; the People of Vision award from Prevent Blindness Ohio; executive of the year by the Columbus Chapter of the National Association of Women in Construction; the Builders Exchange cornerstone award; the Dor L'Dor award from Central Ohio State of Israel Bonds; the star award from Ohio Cancer Research Associates; the Michael B. Coleman Columbus arts partnership award from GCAC; humanitarian ambassador award from Greater Columbus Community Helping Hands, and he was inducted into the Central Ohio Business Hall of Fame.
Mark Corna served as chair of the board of The King Arts Complex during a crucial period of time in its history, when its funding model had to diversify and change. Under his tenure, The King Arts Complex's two signature events became highly profitable, its base of support grew and an endowment of almost $400,000 was raised. Mark's board leadership was crucial to KAC and helped put it on a fiscally sustainable path.
"The leadership Mark Corna provided to The King Arts Complex as Chair of its board from 2011 to 2017 was essential to our survival as an organization. Mark was willing to use his considerable network to advocate for KAC, and his stellar reputation in the business community assisted us in making strategic operational changes while he was Chair. We simply would not be the organization we are today if not for Mark," said Demetries Neely.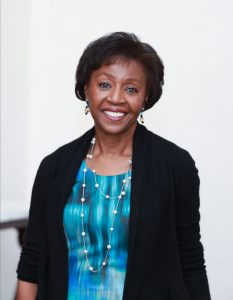 Olivia Johnson was born in New Orleans, Louisiana, the second of four children of Ophelia and Walter Bethley. Not long after she was born, the Bethley's moved to Mississippi, where she spent the majority of her youth.
Olivia graduated from Jackson State University in Jackson, Mississippi with a bachelor of science in economics and business administration. Olivia then earned her juris doctorate in 1985 from Cleveland State University in Cleveland, Ohio. Although retired, she remains a member of the Ohio State Bar Association today.
Olivia began her professional career as a claims adjuster with the St. Paul Companies in Cleveland and advanced to regional claims manager. She moved to Columbus due to a spousal transfer in 1989, and shortly thereafter began employment at Nationwide.
At Nationwide, Olivia thrived, and her positions there included: claims counsel responsible for the southern region of the United States; director of re-insurance and legal, administrative officer to the CEO of Nationwide; and associate vice-president of property casualty and financial service compliance. After 18 years of meritorious service Olivia retired in 2007 to spend time caring for her ailing and aging mother.
In retirement, Olivia has dedicated her time, talent and treasure to community service. She was on the board of the Mid-Ohio Food Bank, Junior Achievement of Central Ohio, Mt. Carmel College of Nursing, and United Way of Central Ohio's Project Diversity. And Olivia is a former volunteer with Legal Aid and AARP.
Olivia's current community involvement includes serving as chair of Second Baptist Housing Association, Inc., Chandler Arms Apartments; member of the Twin Rivers Chapter of The Links, Incorporated; and member of The Girl Friends, Inc.
Olivia has shown extraordinary commitment to The King Arts Complex, serving on its board of trustees from 2012 – 2020. She was board chair from 2017-2020, and her leadership was crucial as KAC navigated its way through the onset of the global pandemic. Olivia also served on the KAC women's service board for many years, which she chaired from 2012-2014. In 2016, KAC recognized Olivia's dedication by honoring her with its highest award for service.
In her spare time, Olivia enjoys traveling, gardening, cooking, all things art including collecting art, and spending time with her family and friends.
"We will forever be deeply indebted to Olivia for her tremendous contributions to The King Arts
Complex," said Demetries Neely. "Her board service, and especially her time as Chair, were crucial to our present-day success. Olivia's dedication has never waivered, and her uncommon commitment to our community has set a high bar for future leaders to emulate."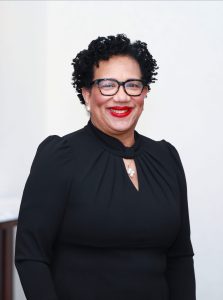 Priscilla Tyson grew up in the Shephard community in Northeast Columbus. She graduated from Eastmoor High School and earned a bachelor of science in business administration from Franklin University.
After a distinguished career in banking and healthcare, Priscilla founded City year Columbus and led the organization for thirteen years as it provided thousands of hours of volunteer service to students and teachers in public schools.
Priscilla joined Columbus City Council in January of 2007. On City Council she worked for job creation, economic development, safety, and a high quality of life for the residents of Columbus. In her previous role as chair of the Finance Committee, she led the effort to pass the city's largest ever General Fund and Capital Improvements budgets. As chair of the Health and Human Services and Workforce Development committees, Priscilla addressed many of our community's highest priorities, including access to healthcare and job training.
Priscilla's proudest achievements include investing in programs designed to create pathways out of poverty; increasing access to food and employment opportunities; sponsoring homelessness prevention programs; funding $1.7 million in home repairs in the Driving Park neighborhood; creating the first city funding for community gardening and the Columbus Arts Commission; increasing funding to recruit more small and minority businesses for nuisance abatement contracts; and updating the Columbus Civil Rights Code to protect people on the bases of age, disability, sex, gender identity or expression, familial status, and military status.
Priscilla was an advocate for community at the federal and state levels. She was a National League of Cities (NLC) board member, member of the finance committee for NLC, immediate past president of NLC's National Black Caucus of Local Elected Officials, and member of the board for the Ohio Municipal League.
She also serves on the board of GCAC, and City Council's Small Business Roundtable. Previously, she served on the advisory committee of Partners Achieving Community Transformation. She has also served as Services to Youth chair of The Links and is a member of the Columbus Education Commission.
Priscilla has received many honors, including the YWCA Women of Achievement award; Ohio Hispanic Coalition's Padrino award; Columbus Education Association's Martin Luther King humanitarian of the year award; Amethyst 2013 purple heart award; 2014 Making a Difference community service award; Progressive Leadership Academy outstanding public service award; Godman Guild 2016 aspire award; sickle cell service award from Faith Thomas Foundation, among many others.
Priscilla now resides in Eastmoor with her husband, and they are the proud parents of five grown children.
Demetries Neely said, "Priscilla single handedly ensured continuous support of KAC from the City of Columbus. I cannot overstate her tremendous support of KAC, always publicly recognizing our achievements and milestones. We are eternally grateful for all she has done in advocating for funding and promoting the importance of KAC in the community."
Presenting Sponsors: American Electric Power Foundation and Nationwide
Platinum Sponsor: Park National Bank
Diamond Sponsors: Encova Foundation of Ohio, NBC4 and Titos Handmade Vodka
Gold Sponsor: Honda and Kelley Companies
Silver Sponsors: Cardinal Health, Central Ohio Transit Authority, Columbus Metropolitan Housing Authority, Crane Group, Equitas Health, Fifth Third Bank, Huntington, Orange Barrel Media and Vorys, Sater, Seymour and Pease LLP
Gala Supporters: Covelli Enterprises, Crabbe Brown & James, DLZ Corporation, Donatos Pizza, Easton Community Foundation, Elford Construction Company, First Merchants Bank, Nationwide Children's Hospital
Janelle and The Honorable Michael B. Coleman
Mo and David Meuse (Honorary)
Pamela Prude-Smithers and Ralph Smithers, Jr.
Sandy Doyle-Ahern and Michael Ahern
Donna and Nick Akins
Congresswoman Joyce Beatty and the late Otto Beatty Jr.*
Jamie Bersani
Jeri Block and Bobby Schottenstein
Linda and Kamal Boulos
Barbara and David Brandt
Donna and Lennon Brown
Yvette McGee Brown and Tony Brown*
Annette and Rob Buchbinder
Jessica Burton
Bert Castle
Melanie Corn and Tanner Johnson
April T. Compton and Gerald L. McFee
Amy and Joshua Corna*
Sophia Corna and Scott Horowitz
Barbara and Gary Douglas
Lisa and Jeff Edwards
Tom Fitzpatrick*
DeeDee and Herb Glimcher
Joy and Michael Gonsiorowski
Mia and Dr. Kevin Hairston
Francie and Jim Henry Family Fund*
Jennifer Heitmeyer and Jay Panzer
Charles D. Hillman and Marques Richeson*
Cindy and Larry Hilsheimer
Carolyn Holly
Donna and Larry James
Dara Pizzuti and Richard Jolly
Erika and Ramon Jones
Linda and Frank Kass*
Mary and Tom Katzenmeyer
Linda and Michael Kaufmann
Rosella and Clark Kellogg
Gale V. King
Monica and Doug Kridler*
Mary K. Lazarus
Nannette and George Maciejunes
Lori and Craig Mohre
Dan Moncrief III
Elaine and Curt Moody
Alicia and Greg Overmyer
Ann and Ron Pizzuti
Amy and Ram Rajadhyaksha, P.E.
Robyn and Ron Ransom
Achea and Michael Redd
Christine and Kyle Rooney
Barbara J. and Charles Rudolph
Jody and Jeffrey Scheiman
Renee and Alex Shumate
Sheila and Gene Smith*
Joy and Bruce Soll
Susan Tomasky and Ron Ungvarsky
The Ulman Family
Robert Weiler
Arlene and Michael Weiss
LaVerne and Archie Williamson